Fully configurable reminders
Add reminders to your appointments with configurable type and delay for sending it, all with customizable templates.
Manage your address book, keep the history of appointments for your contacts.
See below for more features currently available in app.
You may request a free trial today.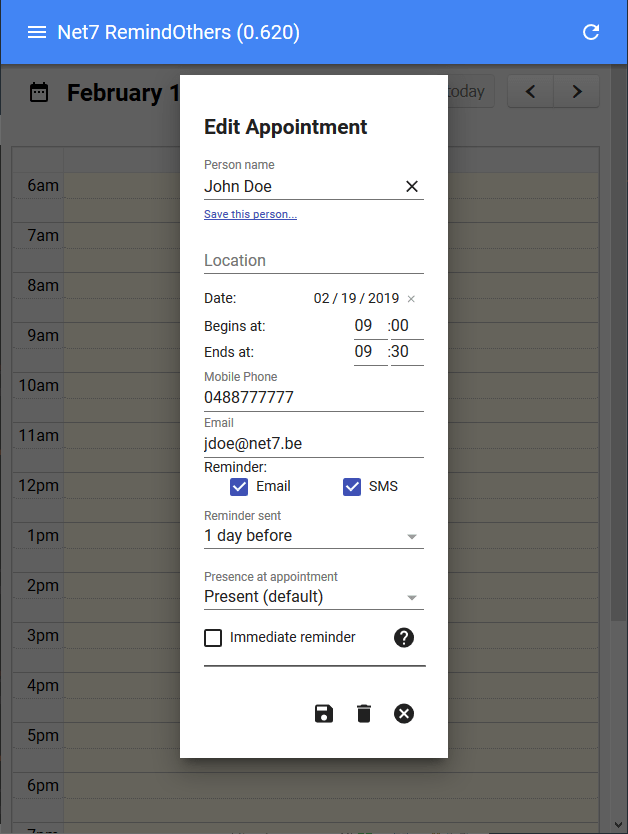 ---
Campaigns
Send campaigns by email or SMS based on the last appointments for you contacts with configurable templates and criteria.
Open to your feature requests
The project is still young, we're open to any feature request you might have and would strive to implement them.
Immediate reminders
Send a quick email when registering an appointment with the time and date details for automatic integration into the personnal calendars of your customers.